International Institute for Middle East and Balkan Studies (IFIMES[1]) from Ljubljana, Slovenia, regularly analyses developments in the Middle East, the Balkans and around the world. Dr J Scott Younger is a President Commissioner of Glendale Partners and member of IFIMES Advisory Board. In his text entitled "Democracy or what? - and then climate" he is writing about the important matter – climate, which was in the past year overshadowed by coronavirus and US election.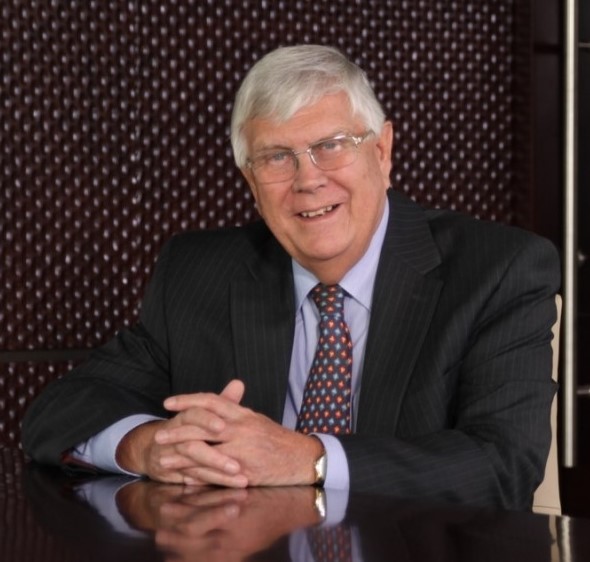 President Commissioner of Glendale Partners and member of IFIMES Advisory Board
Democracy or what? - and then climate
Most of us were appalled to see what happened in Washington ten days ago when a 'mob', incited by Donald Trump's address, stormed the Capitol building to prevent the presentation of Joe Biden as the next President. He gave voice to a possible fraudulent (in his mind) election, by putting suspicion on the postal ballot long before the election took place, and tried to 'engineer' the ballot by putting his 'own' man in control of it. He tried to manipulate the Supreme Court by replacing vacancies with people he expected to follow his lead and must have been disappointed, if not shocked, to find that the court unanimously rejected his claim that the votes had been rigged and should be thrown out. His unruly term of office saw the greatest turnover of people of any previous presidential term as staff could only hack the unusual behaviour of a disordered mind for so long. And so on and so on. Much will be written about the 4-year aberration that was Donald Trump. On a lighter note, his escapades in golf have given rise to a book, 'Commander in Cheat'!
Concerned people have written and spoken about the state of democracy today. Those of us who have spent some time stateside appreciate the immensity of the country, how one is made welcome, but also the prejudices that one finds and the general unknowing of the world we live in by large swathes of the population. Some are still steeped in attitudes that pre-date the civil war. Donald Trump played to all of those and gave them voice. That is a big challenge facing Joe Biden and Kamala Harris to get America back on track and if not 'great again' to stand up and join the rest of us and share and appreciate that there are billions of other people that are working away with hopes and dreams and looked to the US as a beacon.
That should be the meaning of 'great again', and if they can look up and truly be the land of the free and welcome the weak and downtrodden who are fleeing war and violence, as was once the way, then we can say that once more 'you have earned the right to be the leader of democracy', and democracy, for all its imperfections, is still the least bad form of government. It is well that the US re-joins the world as totalitarianism, in all its forms and at all levels, is on the rise again. Countries that espouse democracy and heed its precepts need to speak up loudly and be heard once again.
In November of this year is the World Climate Meeting, COP21, in Glasgow, Scotland at which the latest news on climate will be debated. Hopefully, the coronavirus will be on the decline and the US election will no longer be an issue. We can then get together on the one matter that should concentrate all our minds and separate the wheat from the chaff because there is some said that is wrong that muddies the waters, and leads the politicians to make incorrect decisions. But change is around us.
Climate is a highly complex issue, arguably the most complicated, that not all the modelling can get right, but study must go on. It is strange that it has only come to our notice since the population of the world over the past 60 years, has increased dramatically from approaching 3 billion to 8 billion. Mankind has thus significantly increased breeding himself, and thus his use of natural resources, for example cutting down trees, which need carbon dioxide to live, and vastly increased the pollution of the seas and the seas cover 70% of the planet. It has only been in comparatively recent times that we have started to pay attention to the seas and are alarmed at what we see.
However, we have the tools to put things right. We just need the will and ability to spend money wisely.
About the author:
Dr J Scott Younger, OBE, is a professional civil engineer, he spent 42 years in the Far East undertaking assignments in 10 countries for WB, ADB, UNDP. He published many papers; he was a columnist for Forbes Indonesia and Globe Asia. He served on British & European Chamber boards and was a Vice Chair of Int'l Business Chamber for 17 years. His expertise is infrastructure and sustainable development and he takes an interest in international affairs. He is an International Chancellor of the President University, Indonesia. He is a member of IFIMES Advisory Board.
The views expressed in this article are the author's own and do not necessarily reflect IFIMES official position.
Ljubljana/Glasgow, 20 January 2021
Footnotes:
[1] IFIMES – International Institute for Middle East and Balkan Studies, based in Ljubljana, Slovenia, has Special Consultative status at ECOSOC/UN, New York, since 2018.